Rely on Expert
Health Care Professionals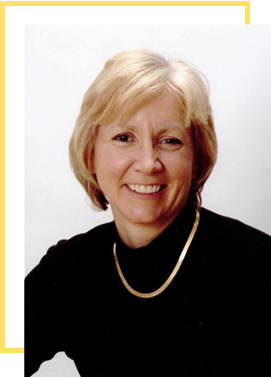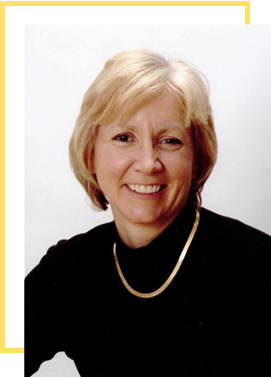 Who is Acupuncturist Barbara Knoll?
MSAC, DIPL AC, LAC (Licensed Acupuncturist)
Who is Acupuncturist Barbara Knoll?
MSAC, DIPL AC, LAC (Licensed Acupuncturist)
An honors graduate from the Pacific College of Oriental Medicine in New York, the country's largest oriental medical college, Barbara is Board-Certified by the NCCAOM (National Certification Commission for Acupuncture and Oriental Medicine), and the State of New Jersey. She also holds a Master of Arts in Counseling and a certificate in Alcoholism Studies from The College of New Jersey. Barbara is founder and President of Knoll Acupuncture.
Barbara became interested in acupuncture after a friend introduced her to the subject. She was drawn to the field because it combines a body, mind and spirit approach to health and wellness. Barbara has always had a passion for helping people and through the practice of acupuncture she is able to help many people.
Barbara has been helping me with pain management for a few years now. When I first moved here, it took me for acupuncturists before finding her. She is caring and knowlegeable and supportive. She has kept me going.
Read more
Wonderful experience!Barbara is so knowledgeable in her healing process. She is a true healer as well as a very caring person. I always feel well taken care of whenever I'm there. I walk out of there feeling like a new person. Thank you, Barb, for everything.
Read more
Yea!!!! I'm headache and neck pain free ! Ms Barbara is dedicated professional who really listens to what is bothering you . Evaluation of pain in my neck and spine spot on!!Very relaxing environment and clean . Thank you for providing great care to me . Your new long term patient .... Cathy F.
Read more
The best I've ever experienced. I had severe lower back pain and she got me 100% pain free within just two visits. She earned a patient for life. The entire office is just amazing!
WonderfulCan't say enough good things about Barbara Knoll! I suffer from Ulcerative Colitis and after 1 visit I no longer have any symptoms. It's been 2 years. She's caring, calming, concerned and knowledgeable. Couldn't ask for more!
Read more
Amazing relief provided to intense back and neck and shoulder pain. Thank you, Barbara.
Makes me feel wellI have been going to Barbara Knoll for a few years on a weekly basis. I feel it has been the best thing I ever did for myself. There are so many factors that go into how we feel about ourselves, but I believe receiving acupuncture from Barbara Knoll has been a major contributor to my sense of well being.
Read more
I have been going to Knoll Acupuncture since January of 2015. Since moving to Ocean County, it took me four different acupuncturists before I was able to find Barbara. She has helped me over the years with pain management and is most knowledgeable about the art of acupuncture. I can barely walk in there on some days, and definitely walk out of with a good step. When she moved, I felt that I would go where her practice is. She is a gem!1 Comment
Read more
Barbara Knoll went above and beyond this morning! First time for acupuncture for me. After chatting, LISTENING, and assessing my issue she jumped right into her mode of finding the source of pain all while explaining exactly what she was doing! Thank you so much! #expertknowledge
Read more